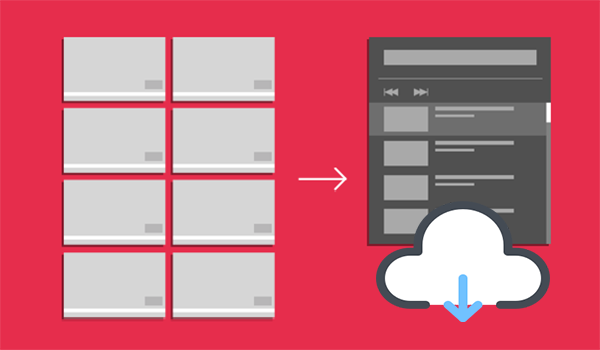 YouTube offers abundant of video resources for online streaming, and its playlist feature enables people to enjoy a list of their favorite videos one-by-one conveniently. We know that the prevailing of YouTube also encourages the growth of the downloader market. But as there are so many video downloaders launched on the Internet, have you ever met some helpful ones that enable you to download YouTube playlist at once?
Luckily, we bring VideoHunter here to help. If you haven't found a YouTube playlist downloader, try VideoHunter and you won't be regretful.
CONTENT One-shot to Download YouTube Playlist on MacHow to Download YouTube Playlist on Windows
One-shot to Download YouTube Playlist on Mac
First, we can grasp an overview on VideoHunter. VideoHunter is newly launched this year, and till now, it has worked reliably to help lots of users download online videos from various websites. VideoHunter is available on desktop, and supports both Windows as well as Mac systems. It has a simple interface and very intuitive functions, so you can certainly enjoy the brilliant video downloading service brought by VideoHunter.
# Highlights of VideoHunter
• Hold the ability to download videos and audios resources from more than 1,000 sites, such as video platforms like YouTube, Dailymotion, TED, etc. and social media platforms like Facebook and Twitter.
• Provide a variety of high quality output selections to users, including 1080p, 4K, and 8K for video; 320kbps and 160kbps for audio.
• Enable very fast speed, which can be up to 6X faster to download multiple downloading tasks at the same time.
• Offer users the chance to download YouTube playlists in one click.
• Allow foreigners to download subtitles in available languages to SRT format.
• Provide the ability to download YouTube and SoundCloud music to MP3 with high quality.
For details, here we provide a tutorial to present of downloading YouTube playlist on VideoHunter Mac version to you.
Step 1. Paste the URL of YouTube Playlist Video to VideoHunter
Needless to say, the first step you should prepare for should be the URL of the YouTube playlist video. When you get it, open VideoHunter on Mac device and navigate into the main feed of Downloader. Then please paste the URL into the downloading bar. Subsequently, click on the Analyze icon.
Step 2. Detect YouTube Playlist and Select Videos
After pressing the Analyze button, VideoHunter would ask for your permission to download a whole playlist or just the single video. Please select Download Playlist. Then VideoHunter will resolve the link and present you the included videos. Just select multiple videos you want to download from the list.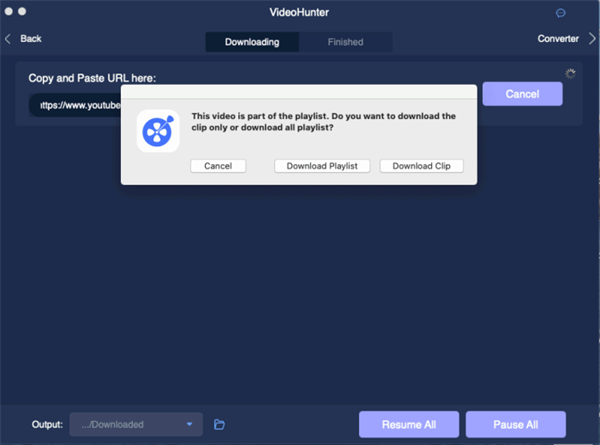 Step 3. Download YouTube Playlist in Selected Output Quality
After selecting the videos, move to the upper-left corner to select video/audio format. In addition, you can choose the quality for the batch of videos/audios in the down left corner. When all the choices are determined, hit Download, and all the videos will be downloaded at once.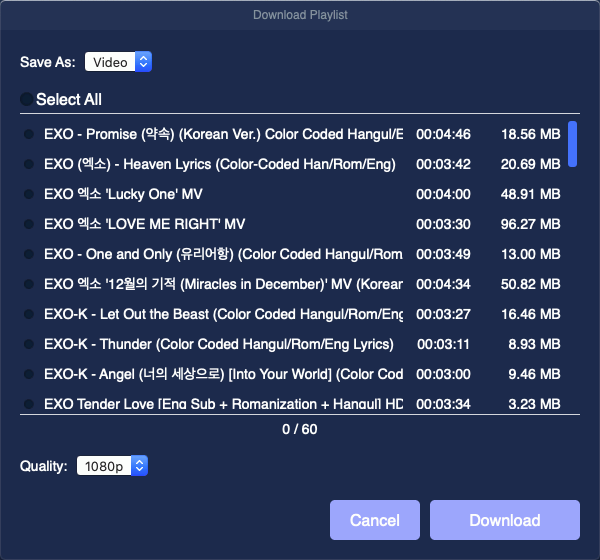 How to Download YouTube Playlist on Windows
Finally, VideoHunter brings its YouTube playlist download feature to the Windows version. Here is a simple guide on how to download YouTube playlist using VideoHunter on Windows desktop.
Step 1. Copy YouTube Playlist URL
Navigate to YouTube and search for the YouTube playlist you want to download. After clicking into the playlist video, copy the URL from its top address bar.
NOTE: Don't get the URL by clicking the "SHARE" button below the video because that is the URL for this single video.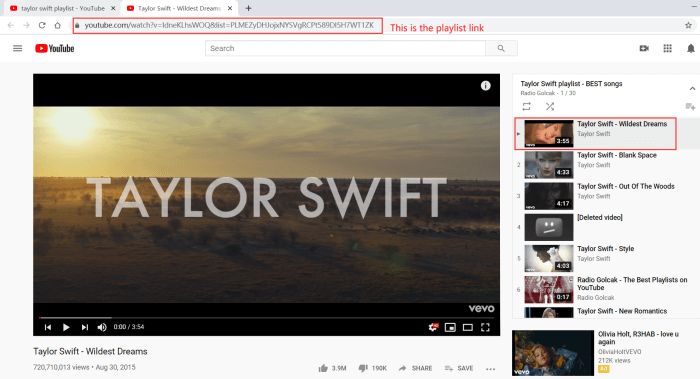 Step 2. Paste Playlist URL to VideoHunter
Launch VideoHunter and enter the Downloader interface. After pasting the URL of the YouTube playlist to the download bar, click on the Analyze button and VideoHunter will detect the playlist for you.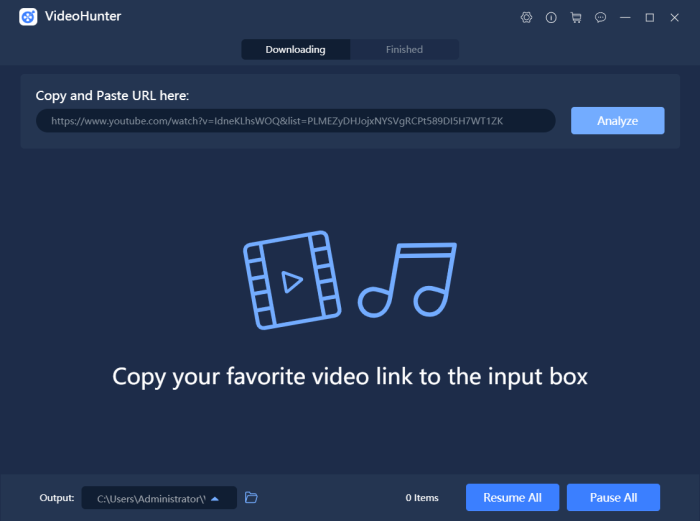 Step 3. Select Videos and Output Options
When the playlist is detected, you can select the videos you want to download from the list, and also select format as well as quality for encoding the videos. After selecting, submit Download and all the tasks will be added to the downloading list immediately.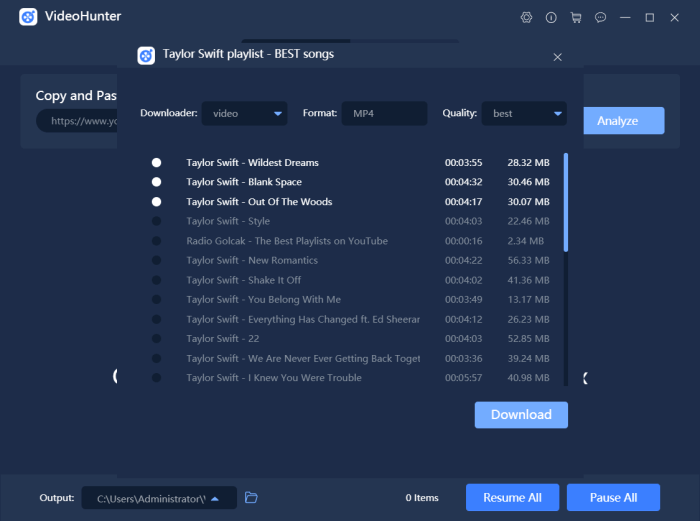 With such tools, it would not be difficult for you to download YouTube playlists within a short time on Windows and Mac. As YouTube includes more video resources, you should seek for a more convenient tool to download them offline, such as download the movie songs playlist. After reading this post, do you have any idea of choosing which to use? Enjoy both the downloading process and the high-quality YouTube videos playback!